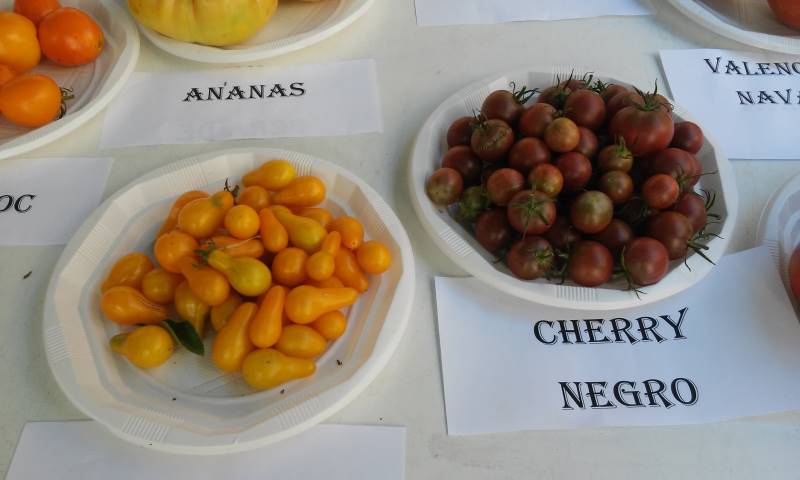 The 2nd annual heirloom tomato tasting took place in Segorbe on August 2nd. The Alto Palencia Seed Bank (Banco de Semillas del Alto Palancia) organised the event.
The event was a great success, with many delicious heirloom tomatoes on display and for tasting. The event promotes and helps preserve Alto Palancia's biodiversity. Especially its wide selection of tasty heirloom tomatoes.
In addition to Heirloom Tomatoes, there was a market where you could learn about other aspects of agriculture. Local chicken farming and organic eggs, traditional equipment, organic vegetable cultivation, and the sale of organic crop publications are just a few examples.
Continue reading for an impression of the second heirloom tomato tasting in Segorbe (Castellón) and to get an idea of the various types of agriculture in Alto Palancia.
Some pictures from a successful day
Tasting of Heirloom Tomatoes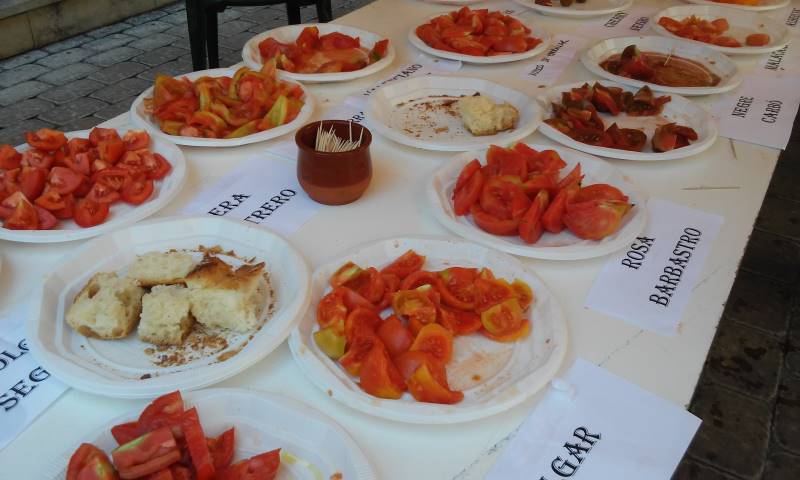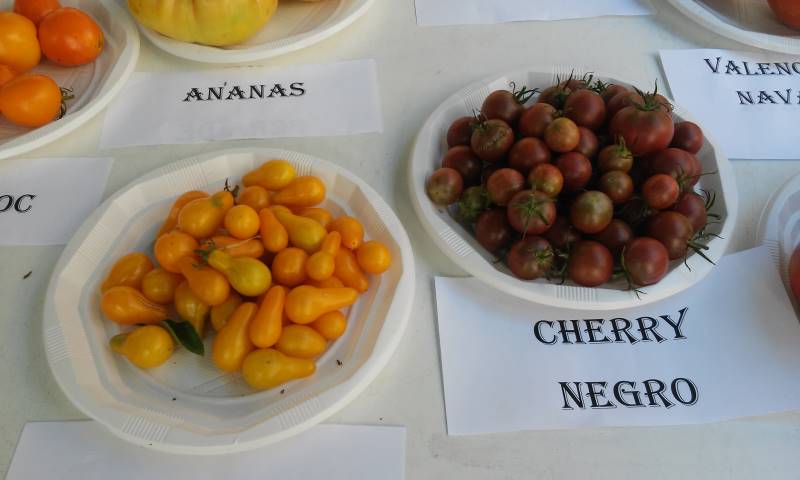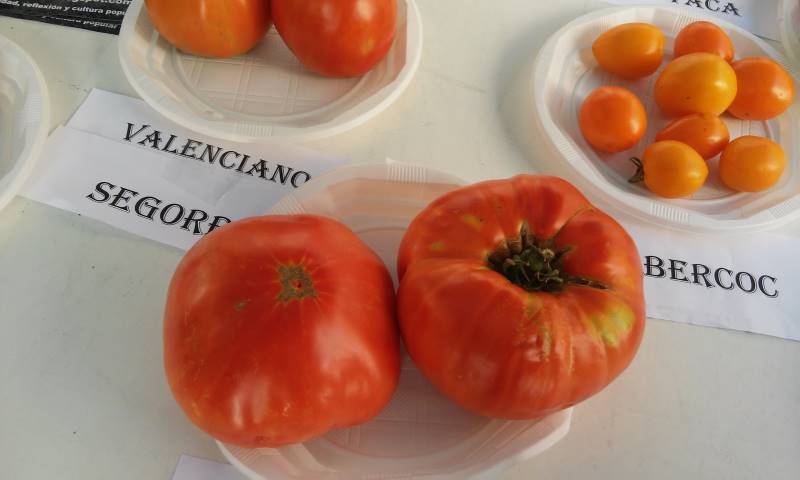 Countryside chickens and Organic Eggs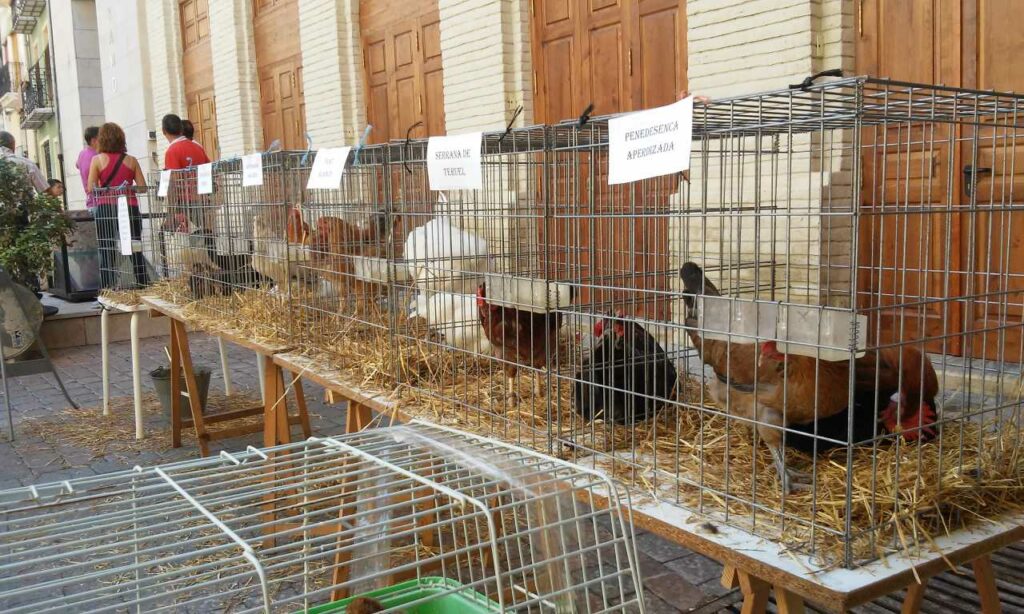 Organic vegetable growing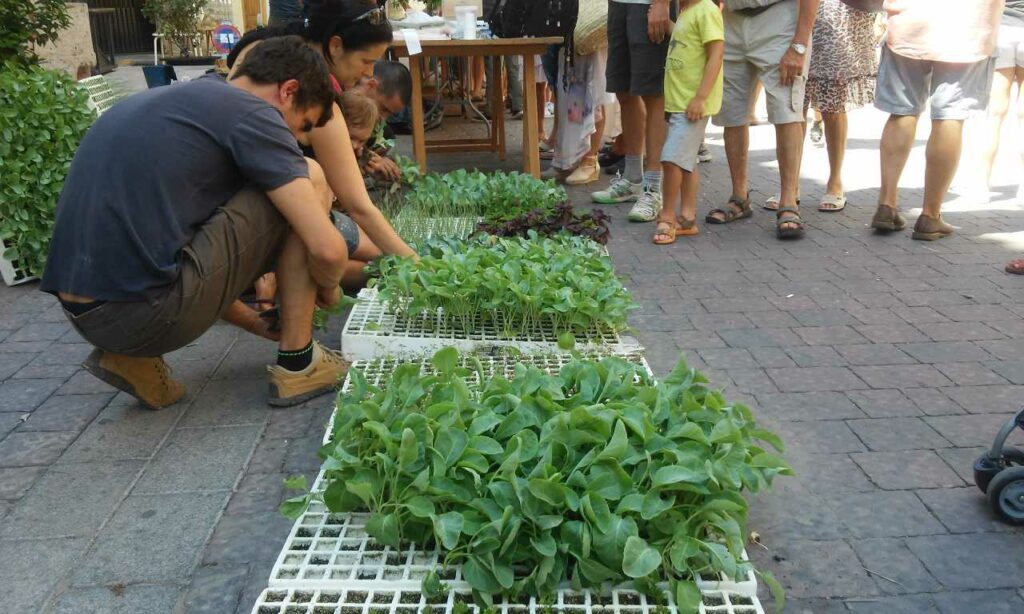 Traditional tools, crafts and the sale of books on organic crops